Visit The Maui Gallery...
" To feel the story, experience the art, touch the magic... "



The Maui art & culture magazine.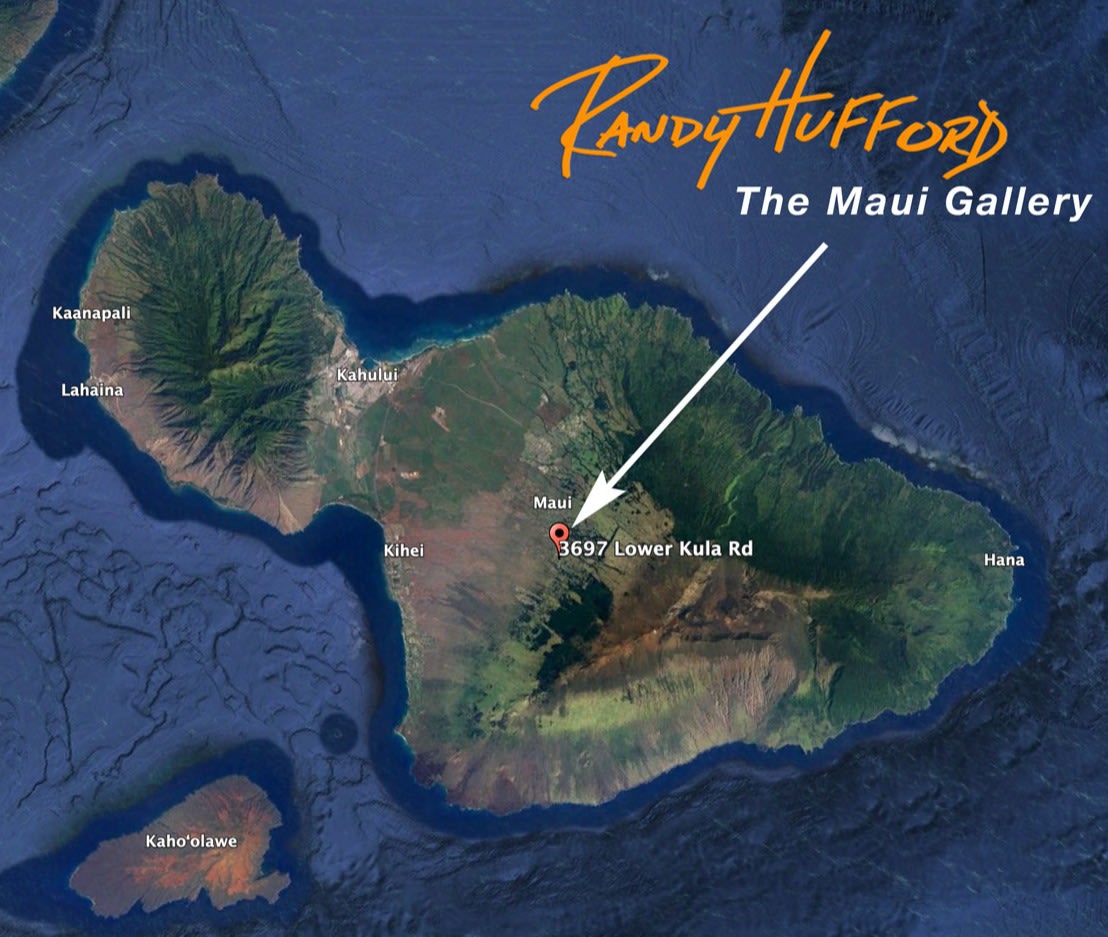 where is it ?
"In the right place, amongst your activity"
Located in the heart of the island of Maui, Randy Hufford's Gallery and gift shop is a perfect stop on a visit of Maui's up-country delights, the Volcano's adventures, the farmers market, the lavender farm, the epic sight seeing of the area, the eucalyptus giants, Thompson road walk & hike and many more...
WE ARE HERE - CLICK FOR MAP
Randy Hufford, The Maui Gallery
3697 Lower Kula Road
KULA, HAWAII, 96790
Tel: +1 808 280 5744
what is it, what to do ?
"A place to get inspired, learn, shop" - Board of tourism.
Randy and the team will welcome you for a private visit of The Maui Gallery. ART That Tells a Story is Randy's concept, the unique lighting, the living room sample set up, the video room, the gift shop, will transport you as Randy whispers the stories behind the chase, beyond the images....